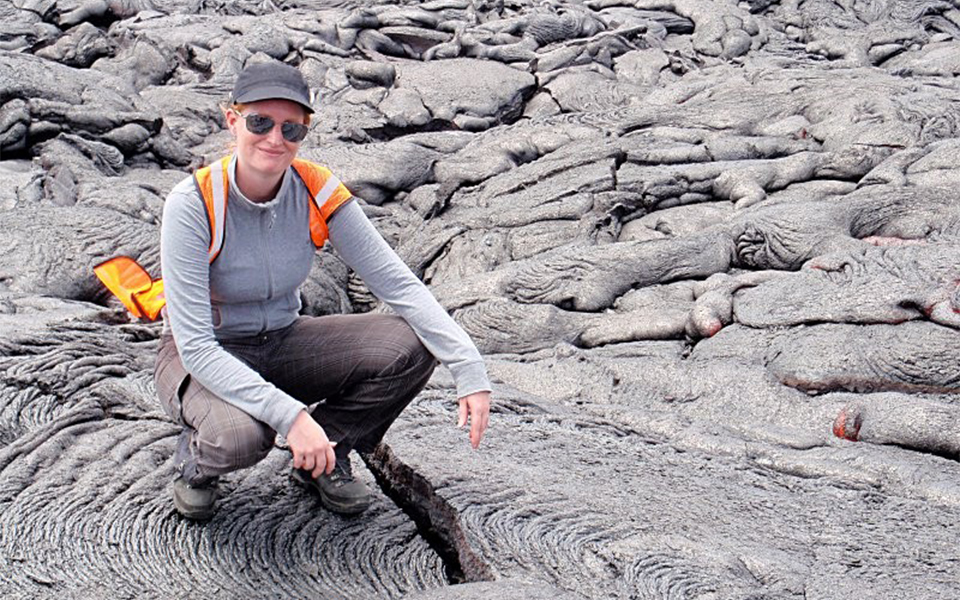 Childhood dream to reality: ICS co-hire and volcanologist researches her passion
Posted on June 4, 2018
UNIVERSITY PARK, PA. — Some children fantasize about growing up and being a doctor, police officer, dancer or a big Hollywood star, but Christelle Wauthier had a different career in mind.
"I have been interested in studying volcanoes since I was 6 years old," Wauthier said. "I don't remember how I got the idea to become a volcanologist, because Belgium has no volcanoes. My teachers never quite knew how to react to it but I knew it was what I wanted."
Today, Wauthier is an assistant professor in Penn State's Department of Geosciences and Institute for CyberScience (ICS) co-hire. She spends her days investigating volcanic activity in her lab by using computational models that show ground deformation data — such as swelling, sinking or cracking — that can be caused by magma or other fluids moving beneath the ground surface or earthquakes.
Wauthier employs remote sensing to do her research, which is the gathering of information about the ground surface without making physical contact. Wauthier uses a specific method called interferometric synthetic aperture radar (InSAR).
Share
Related Posts