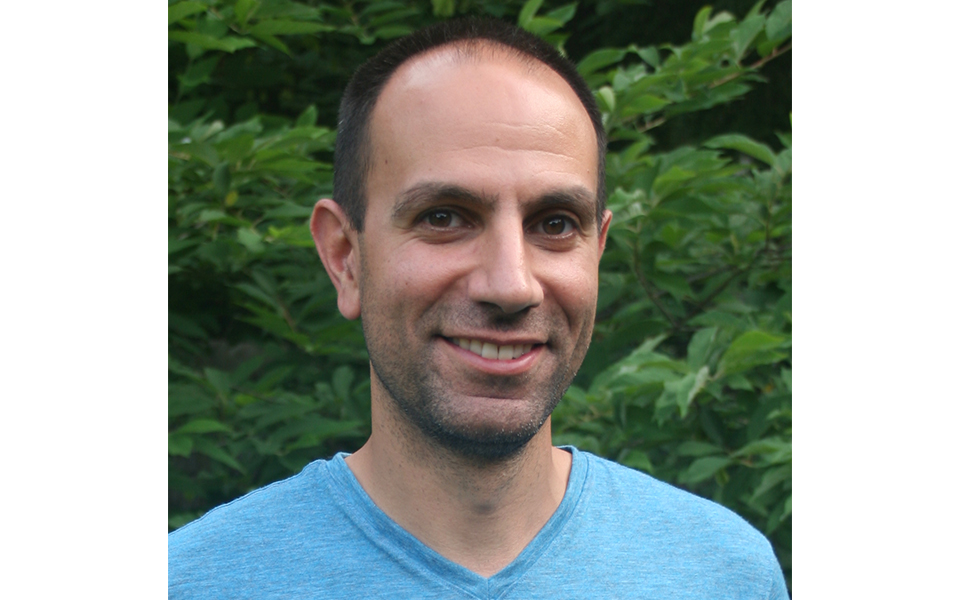 Faculty wins NSF CAREER Award to model structure of extreme weather events
Posted on July 17, 2018
University Park, PA– One Penn State professor is seeking to create spatial statistical models for extreme events such as large forest fires, floods and heavy rainstorms to help make better decisions on infrastructure, preparation and mitigation.
Benjamin Shaby, assistant professor of statistics and Penn State Institute for CyberScience faculty co-hire, has received a National Science Foundation CAREER award for his project titled "Hierarchical Models for Spatial Extremes."
NSF CAREER awards support junior faculty who demonstrate the role of being both a teacher and a scholar through research, education, outreach and the integration of all three.
"I commend Ben for receiving such a reputable award. His various collaborations highlight the kind of interdisciplinary work ICS is doing within Penn State and the broader scientific community," ICS Director and Professor of Meteorology and Atmospheric Science Jenni Evans said. "The mission of ICS is to reach out, work with other researchers and to build connections while answering critical scientific and societal questions through high-performance computing."
The CAREER award will support Shaby's collaborations with groups such as the California Department of Forestry and Fire Protection (Cal Fire), the National Oceanic and Atmospheric Administration (NOAA) and the Sustainable Climate Risk Management (SCRiM) program.
SCRiM links a transdisciplinary team of scholars at 19 universities and five research institutions across six nations to answer the question, "What are sustainable, scientifically sound, technologically feasible, economically efficient and ethically defensible climate risk management strategies?"
Shaby will investigate the extreme events that pose these risks by utilizing computationally intensive research methods. Leveraging ICS Advanced Cyberinfrastructure (ICS-ACI) and Penn State's research supercomputer, Shaby is seeking to create spatial models for extreme events in relation to weather. Events such as heat waves, storm surges and flooding can all be classified as extreme.
"We have really good spatial models for things that happen all the time like daily temperatures, and those models have been studied for a long time," Shaby said. "Understanding the spatial extent of an extreme event, like the hottest heat wave, is what really matters for impact but we don't have good models for these kinds of things yet."
To understand these extreme events and what makes them extreme, the knowledge of magnitude at a single location, such as how many inches of rain fall at a particular gauge, is not enough. Shaby's research is trying to understand the spatial structures of these events to figure out exactly how much area these extreme events can cover.
"If we have an extreme event, we have thermometers and rain gauges but we don't get to look at the whole event," Shaby said. "We only get to measure it at particular locations. We need new models to turn individual observations into knowledge about the spatial structure of the entire event."
Shaby says that extreme events are difficult to study because very little data is available to inform our understanding of them. Extreme events are the ones that have the biggest impact, but because they're extreme, not many of them are seen.
Shaby said that in addition to their spatial extent, another aspect of the spatial structure of extreme events is how smooth they are.
"Spatial structure is very tricky, because some events can be smooth, meaning that they cover an area fully," Shaby said. "Some events can also be patchy, meaning that they may cover some areas of a region and not others. This can make modeling difficult."
The emphasis of the project is to develop the mathematical models of the rare events. Shaby's research goals are to develop models that realistically describe extreme events in space that can be fit to large datasets and to apply those models to the problems such as flood, fire and future coastal risk.
"I want to make models that help us get a clearer picture of the risks we face from extreme weather and climate events so that we can prepare for and mitigate them more effectively," Shaby said.
Share
Related Posts