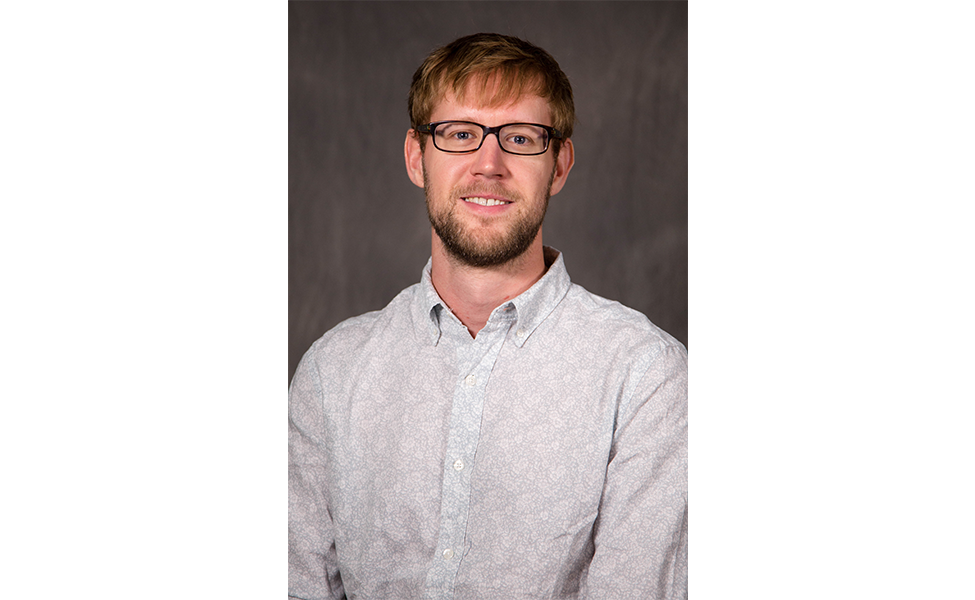 IceCube Researcher wins poster prize
Posted on September 28, 2017
A postdoctoral researcher in physics, Philipp Eller, has won a prize for research performed using the CyberLAMP HPC system operated by the Institute for CyberScience (ICS). Eller attained first prize for his poster "High-statistics and GPU-Accelerated Data Analysis" at the 18th International Workshop on Advanced Computing and Analysis Techniques in Physics Research (ACAT 2017) in Seattle, WA. The top four posters at the conference were chosen by popular vote, then Eller's poster was chosen among them by the ACAT International Advisory Committee members. Eller was awarded an NVIDIA Tesla P100 graphical processing unit (GPU), a prize worth approximately $5,000, and invited to give a talk on his research.
"I was surprised and honored to win the prize," said Eller. "It's nice to know that people are interested in the research we are doing, and I would be happy if other researchers could find application for our methods in what they do. Plus, I use NVIDIA GPUs in my research, so the prize will be very useful."
Eller works in the group of Doug Cowen, professor of physics and of astronomy and astrophysics at Penn State and an ICS associate. His research involves analyzing data from the IceCube Neutrino Observatory buried deep in the ice at the South Pole to understand the fundamental physical properties of neutrinos — one of the basic particles that make up our universe. IceCube produces massive amounts of data that requires vast computing resources to model. Eller presented a new method for analyzing IceCube data that can produce accurate models with much smaller sample sizes, increasing accuracy with less processing time. Additionally, Eller described the use of GPUs, instead of the normal central processing units (CPUs) found in most computers, to considerably accelerate the method he presented.
Despite the savings in time and computing power the new methods allow, Eller's research still requires enormous amounts of computing resources. His research therefore got a boost with the recent acquisition of a new high-performance computer cluster by the Penn State Cyber-Laboratory for Astronomy, Materials, and Physics (CyberLAMP). Funded by the U.S. National Science Foundation, the new cluster includes 3200 CPU cores and over 100 GPUs, significantly increasing computing power at Penn State.
"The improvement in processing power from the new CyberLAMP computer cluster at Penn State makes the kind of work that Philipp is doing possible," said Cowen. "The new cluster also will allow the IceCube group to analyze many more neutrinos in much finer detail."
Eller earned his doctoral degree at ETH Zurich in Switzerland in 2015. He was awarded the Penn State Institute for Gravitation and the Cosmos Fellowship in 2016 and a Swiss National Science Foundation Fellowship in 2017.
Share
Related Posts