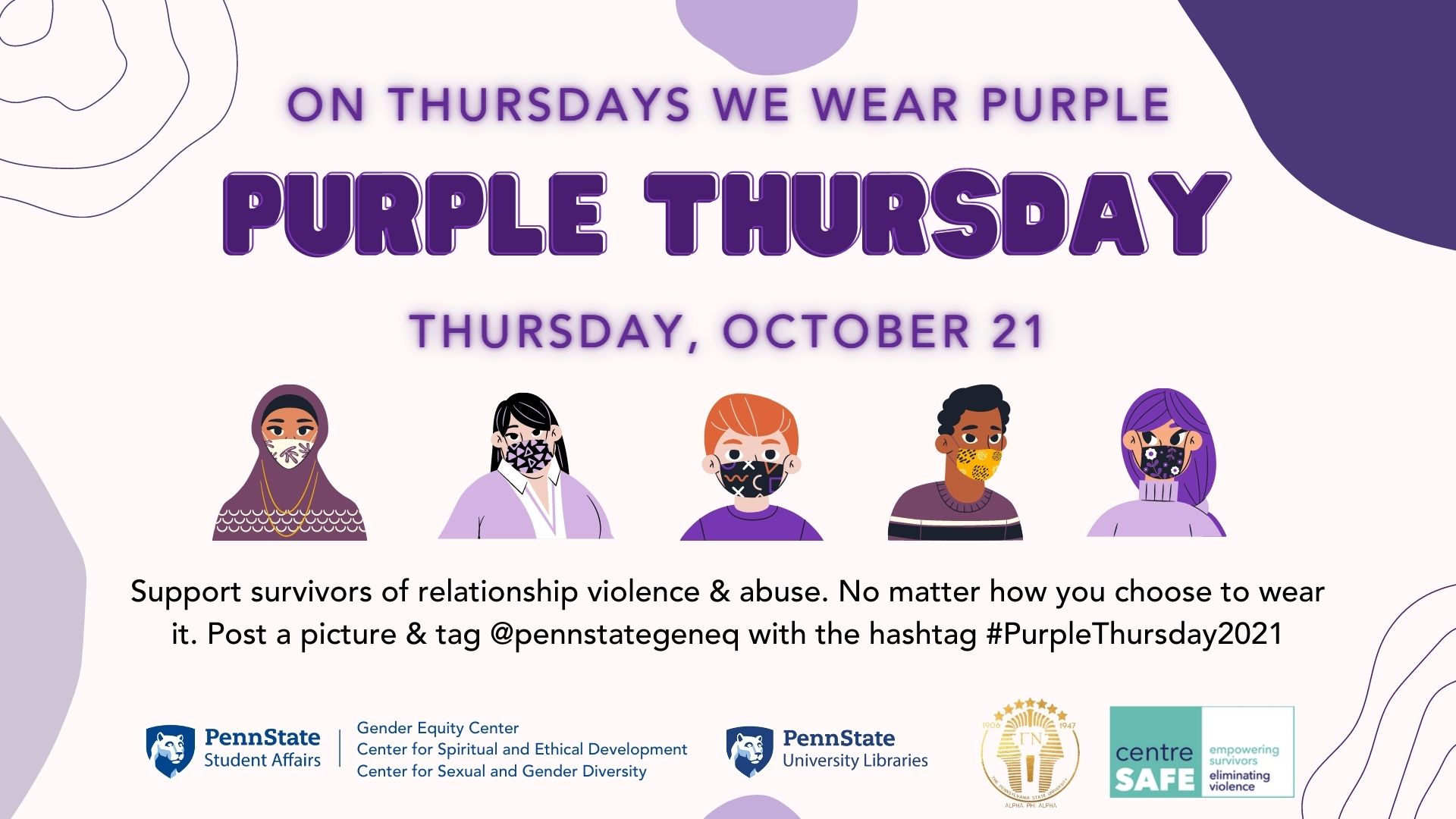 Supporting Purple Thursday for Domestic Violence Awareness
Posted on October 21, 2021
It's time to get your purple on! ICDS supports and promotes Purple Thursday, a domestic violence awareness activity coordinated by Penn State's Gender Equity Center.
The participatory action campaign known as Purple Thursday raises awareness about intimate partner violence and domestic violence by highlighting support for survivors and the efforts that have been made to reduce the stigma, advocate for survivors, and work for greater safety and equity for victim survivors. Purple is the recognized awareness color for domestic violence.
To participate in Purple Thursday, the Gender Equity Center is asking community members to take a picture of themselves in purple on Oct. 21 and share the picture on social media tagging @pennstategeneq, using the hashtag #PurpleThursday2021, and telling followers why they support survivors. If individuals do not have social media, pictures can be emailed to genderequity@psu.edu and will be shared on the Gender Equity page. Participants will be entered to win a Gender Equity Center swag bag, complete with a T-shirt, consent pop socket and much more.
Read more in the Penn State news release.
Share
Related Posts